Transport company uses Australian disinfectant to keep business moving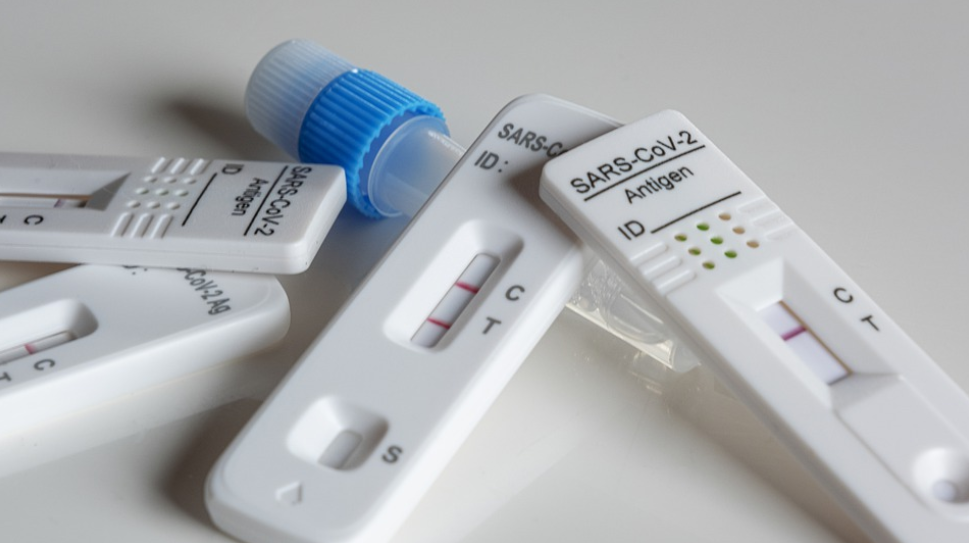 ---
As Australia still battles COVID variants, a transport company is using a new way to stay efficient
This Australian transport company is using new ways to fight COVID
A transport company is using an Australian disinfectant to ensure it continues to thrive in the wake of COVID-19 lockdowns.
After nearly two and a half years of the pandemic, most people have understood the importance of maintaining supply chains across Australia.
"Our drivers and prime movers are a vital link in the supply chain that ensures essential goods get to those who need them, and the protection of drivers and other staff is paramount," Shane said. Tucker, director of Ron Finemore Transport.
"With a fleet of 289 prime movers traveling more than 1.3 million miles each week across the East Coast and over 900 employees, we take every opportunity to provide the safest working environment possible, and that includes the safety of our customers and the public."
Rod Finemore Transport delivers essential food and fuel to major retailers like Ampol, Woolworths and Aldi.
This means Tucker and co know the impact COVID and the flu can have on customers and staff.
The company has found an Australian way to ensure its supply chain can keep moving forward.
"At the beginning of 2022, I discovered ViroCLEAR which was the perfect solution to quickly clean the interior of our trucks," says Tucker.
"Their fogger dispenses a fine mist of antimicrobial sanitizer that provides fast and effective cleaning that saves us valuable time, money and labor without any compromise in quality."
The company now equips all of its trucks with the ViroCLEAR Sanitiser & Protectant Fogger, the ViroCLEAR hospital-grade surface sanitizer that kills COVID in 90 seconds, and the ultra-protective ViroCLEAR hand sanitizer, which is the cornerstone of its protocol for disinfection.
"At the start of the pandemic, we implemented an extensive COVID response plan including pathologists on site to perform PCR tests with rapid turnaround times, in addition we established our own vaccination center, undertook checks daily temperature readings and provided contactless delivery processes," Tucker said.
---
RELATED ARTICLE: NatRoad Says Better Roads Will Reduce Road Tolls
---
"ViroCLEAR has become a key part of our defense plan, especially for high-traffic shared spaces such as offices, dining rooms and meeting rooms. If any of our staff members contract COVID or the flu, or is a close contact, then we know we have an effective product that will disinfect the space and make it safe and clean for others who may come into contact with it.
"The fact that this is an Australian made and owned product is a bonus as we like to support our fellow Aussies where possible."
Daniel Seldon of Aussie Pharma Direct, which distributes the ViroCLEAR range, says this is a game-changer for the transport industry.
"Most other disinfectants on the market contain strong chemicals that, with prolonged use, can be corrosive to expensive equipment and materials, and can also harm those who use them," Seldon says.
"The beauty of ViroCLEAR is that it's plant-based, yet still able to kill 99.99% of germs and bacteria. Hospital-grade surface sanitizer is ARTG listed and provides broad-spectrum antimicrobial protection with rapid kill times for COVID, SARS, Rhinovirus and Candida Albicans, to name a few.
"With the rise of the BA.4 and BA.5 Omicron variants, taking the lead is a good idea to minimize the impact on lives, livelihoods and businesses."
Subscribe to our newsletter
Sign up to receive the ATN e-newsletter, digital magazine and other offers we choose to share with you directly to your inbox
You can also follow our updates by joining our LinkedIn group or liking us on Facebook.

Trucks for rent | Forklifts for rent | Cranes for rent | Generators for rent | Transportable buildings for rent