The potential of the logistics industry is not yet maximized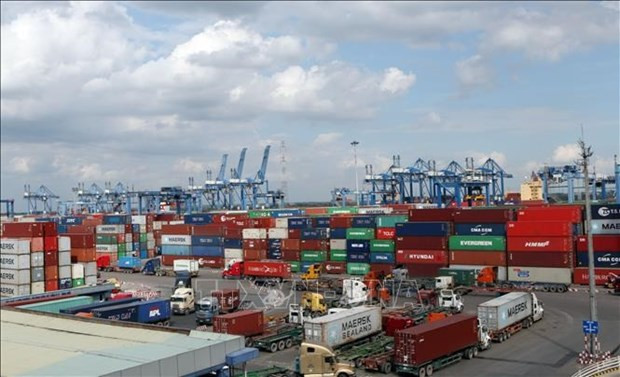 A survey by Savills Vietnam showed that the logistics industry is experiencing significant growth thanks to the expansion of the national economy, manufacturing sectors and e-commerce.
Vietnam ranked 11th in the 2022 Emerging Markets Logistics Index released by logistics and transportation service provider Agility, after only Indonesia, Malaysia and Thailand in the Association of Eastern Nations. Southeast Asia (ASEAN).
The Vietnam transportation and logistics market is expected to grow at an estimated compound annual growth rate (CAGR) of 7% between 2021 and 2026.
Savills Hanoi director Matthew Powell said Vietnam is now a destination for many manufacturing and logistics companies, especially amid the e-commerce boom. With this comes a growing demand for high quality industrial real estate.
He noted that currently many companies are struggling to find locations for their factories and warehouses. Industrial parks and logistics establishments, especially around big cities like Hanoi, have high occupancy rates, even reaching close to 100% in many places. The supply of industrial property falls short of the demand from companies.
Some experts said Vietnam needs timely solutions to meet the logistics demand, as it has the potential to develop this industry and become a logistics hub in the region.
The completion of transport infrastructure is also important as it will give a boost to the logistics sector, they said, noting that transport is one of the decisive factors for the success of a supply chain. Companies will look for places with complete transportation infrastructure to set up their factories and warehouses to make them more conducive to transporting goods to domestic and overseas markets.
Powell said industrial property investors in Vietnam are paying more attention to solutions that help companies optimize operational efficiency. They refer to the experience of developed countries such as the United States, the United Kingdom, Singapore, Australia or Japan to make improvements in order to meet the logistics demand.
In early 2022, Logos Property, an Australian international logistics developer, entered into a joint venture with Manulife Investment Management to develop a bespoke logistics project covering over 116,000m². and worth more than $80 million in Dong Nai Province, a major industrial center next to the country's largest economic center – Ho Chi Minh City.
Supply shortages present an opportunity for international property developers, Powell said, noting that foreign capital has flowed heavily into industrial real estate, so the shortages will soon be resolved in the coming months.
Source: VNA