Tamil Nadu: TNSTC educates students against walking in Trichy | Trichy news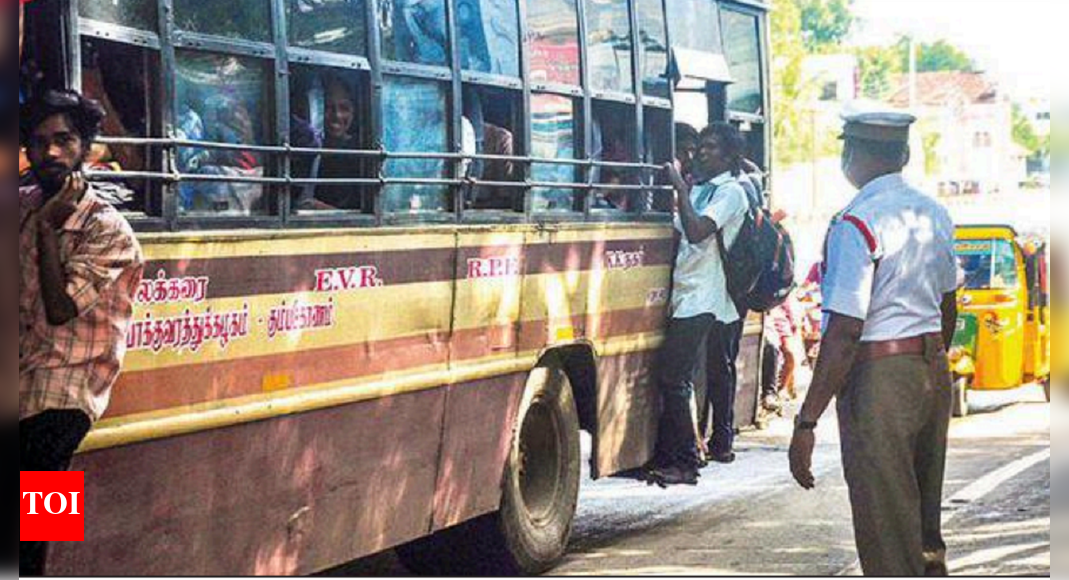 TRICHY: To prevent school and college students from walking around in city and suburban buses, the Trichy region of the Tamil Nadu State Transport Corporation (TNSTC) formed teams of 30 officers and staff to raise awareness students at bus stops. In addition to raising awareness, teams will study high-traffic bus routes and bus stops subject to walking to organize special buses and also take preventive measures.
Of the 225 city buses connecting the town of Trichy to the suburbs, only 26 buses have automatic doors to prevent movement on foot. As complaints surfaced about the risky travel of students, especially during peak hours, the TNSTC division dispatched teams of ticket examiners to Melapudur, Thuvakudi, the central bus station and the bus station. of Chathiram to prevent students from hanging on to the steps.
The division has launched short single services to 25 destinations in the city, including Thiruverumbur, Panjapur, No.1 toll and Somarasampettai. Available mofussil buses have been rerouted to destinations requiring additional fleets. "During the weekdays, the teams will constantly educate the students not to travel on the steps. They will watch over crowded bus stops during rush hour (8am to 10am and 4pm to 7pm), "said S Sakthivel, Managing Director of TNSTC Trichy.
The division's conduct inspectors were also roped up to enforce security. In the districts of Ariyalur and Perambalur which fall under the Trichy region, around ten additional buses have been allocated on demanding routes such as the rural bus stops Sengunam, Veppur and V Kaikaati. "On the basis of the contributions of our teams, additional travel will be mobilized during peak hours," added the general manager.