Tamil Nadu CM MK Stalin inaugurates Chennai's 'Central Square'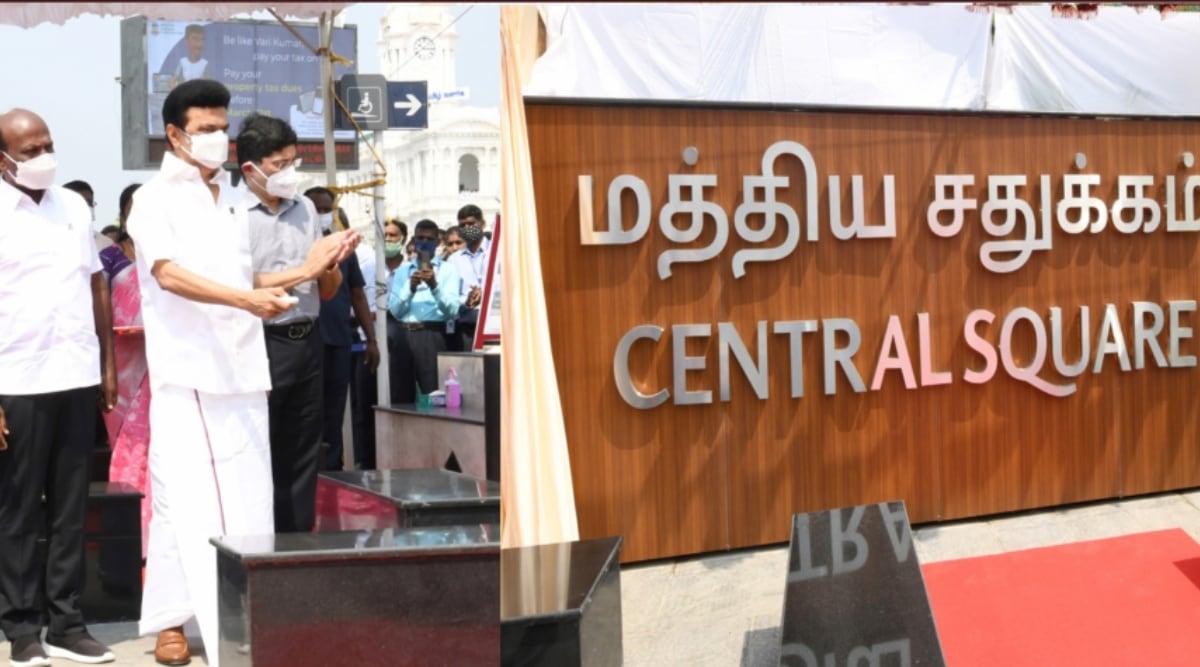 Chennai Police have arrested the driver of a school van and his assistant in connection with the death of an eight-year-old boy who was run over by the vehicle inside the school on Monday morning.
Driver Poongavanam and assistant Gnanasakthi were arrested under ICC Section 304(2) for culpable homicide and taken into custody for 15 days, police said. While Gnanasakthi is housed in jail, Poongavanam, who is undergoing treatment for diabetes, will be housed in jail once his treatment is completed, police said. The police also booked the school director and his correspondent.
In association with the Department of Prisons and the Department of Social Welfare, Greater Chennai Police on Monday launched "Paravai" (Personal Attitude Reformation Assistance Venture Affirming Identity), a scheme which aims to rehabilitate young first-time offenders in the city. PRISM, an NGO, has partnered with leaders of the initiative which was inaugurated by Madras High Court Judge PN Prakash and Greater Chennai Police Commissioner Shankar Jiwal.
Through this initiative, young first-time offenders between the ages of 18 and 24, especially those who are drug or alcohol addicts, will benefit from counselling. Their family members will also be counselled. In addition, young people will benefit from legal assistance and receive training to upgrade their skills. The project also aims to help young people find jobs that will enable them to lead a better life in society, a police statement said.
The Supreme Court said on Tuesday it would hear the Mullaperiyar Dam case on March 31 after the Tamil Nadu government informed it that it had had "some dialogue" on the ongoing issue. "We understand the complexity. We can give time," a bench headed by Judge AM Khanwilkar said after lead barrister Shekhar Naphade, appearing for Tamil Nadu, requested the case be heard on Thursday. The Supreme Court is hearing arguments on pleas raising issues relating to the Mullaperiyar Dam, which was built in 1895 on the Periyar River in the Idukki district of Kerala.