Santa Maria-Bonita Board of Trustees Approves New Student Transportation Company for 2022-23 | Education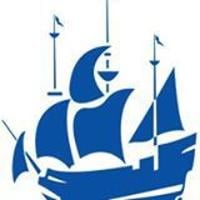 School bus service for Santa Barbara County's largest elementary district will be run by a new provider in the fall, after the Santa Maria-Bonita council opted Wednesday for a contract with First Student Inc. over their current provider for over three decades, Student Transportation of America.
Bids from Cincinnati-based First Student — the nation's largest student transportation provider — and Student Transportation of America (STA) were both rated for a variety of factors, with cost carrying the most weight. Out of a possible 150 points, First Student got the highest score with 133 points while STA received 124.
Besides First Student's $4.6 million contract cost compared to STA's $4.5 million, other factors considered in the scoring included technology and routing systems, maintenance plans prevention, customer service and communication, operations approach and personnel, and security plans and records.
"Each parameter gave First Student a better score for each evaluator and pushed them over the edge to the point where even with lower cost [for STA], First Student has consistently come in with the highest ranking," Acting Superintendent Matt Beecher said.
In response to questions about security plans, Beecher assured board members that STA's security record has always been strong but overall has not stood up to the competition.
"Our long-time partner, Student Transportation, there were no issues with their safety, and they've always had an excellent safety record with our students," he said. "That's not what made the difference; it was a very competitive process that looked at a lot of different criteria."
About 4,000 students in the Santa Maria-Bonita School District use daily student transportation services, according to the district, and buses are also used for field trips and scheduled activities.
The 2022-23 contract follows the nationwide shortage of bus drivers at the start of the school year that left the Santa Maria-Bonita School District with half its normal fleet size and three schools – Jimenez Elementary Schools and Battles and El Camino Junior High — without any bus service.
A bus was restored in Jimenez as well as a bus in Rice and Tunnel elementary schools, where services were also limited, in late October, according to district spokeswoman Maggie White. However, Battles and El Camino remain without service for three months.
"An alternate bus driver/route was recently added for special education students to reduce the time some special education students spend on the bus," White said in an email. "That totals four additional drivers/buses/routes that SMBSD was able to restore (3) or add (1) through Student Transportation of America."