Renewable-based electrolysis is expected to represent one of the lowest emission pathways in the medium term, report says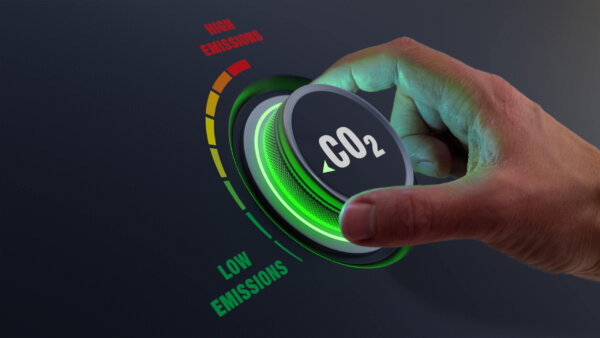 Renewable-based electrolysis is expected to represent one of the lowest emission pathways in the medium term, report says
A study, titled "Low Carbon Hydrogen Well-to-Tank Pathways Study" and conducted by Element Energy, found that electrolysis based on renewable energies is expected to be one of the lowest emission pathways in the medium term.
The new study and the Well-to-Reservoir (WTT) model identified a range of different pathways that can be taken for the production, distribution and distribution of low-carbon hydrogen for transport to end-users.
Read more: New survey to highlight untapped hydrogen potential in UK
Read more: Report: UK could be a global hydrogen leader
Reforming natural gas using emerging autothermal (ATR) technology with carbon capture and storage (CCS) could also significantly reduce emissions compared to the current industrial process of steam methane reforming (SMR) for l gray hydrogen.
There are also potential avenues to generate carbon-negative hydrogen when biomethane is used, or through waste gasification, combined with CCS.
While the study showed that greenhouse gas emissions can be almost eliminated, improving the efficiency of the electrolysis process is expected to contribute to a modest reduction in the energy intensity of this route in the medium term. .
There are also possibilities to co-locate hydrogen production with renewable energies, using excess or currently reduced energy in times of high production / low demand.
In the report, a total of 32 potential pathway combinations were explored to identify the greenhouse gas emissions associated with each path in the hydrogen supply chain, based on the technologies available today.
The report includes technologies expected to be commercialized in the medium term such as offshore electrolysis, gas reforming with CCS and waste gasification with CCS.
Energy use as well as emissions occurring throughout the production, distribution and distribution process have also been taken into account, including unavoidable emissions that may occur throughout the process.
Gloria Esposito, Head of Sustainability at Zemo Partnership, said: "Achieving net zero is far from straightforward, requiring an innovative range of low and zero carbon technologies.
"Our work shows that hydrogen could be a key option, but policy will need to take full account of the energy consumed by low-carbon fuel supply chains if we are to meet future climate goals."
You can read the report here.
Did you know that H2 View is the only media publication to be recognized as an official partner of the Hydrogen Council?
That means we get exclusive reviews, interviews and studies that you won't find anywhere else. In addition to our featured webinars and events, H2 View is the go-to global platform for the hydrogen industry.
Become a subscriber today so you don't miss a thing. Already subscribed? Log in here.