New London train line carries warning for Sydney and Melbourne undergrounds
The east, west and central parts of the line will not be fully connected when it opens. But when everything is plugged in in the UK autumn, passengers will be able to get from Heathrow Airport to the financial district of Docklands in just 17 minutes, compared to at least an hour on public transport currently.
Work began in 2009 and was due to be completed in 2018. But what Mr Wild called the "enormous complexity" of his signaling system upended the project schedule, and the cost ended up skyrocketing from from £14.8 billion to around £19 billion.
At the time, it sparked a debate over whether Britain would ever be able to deliver major infrastructure projects on time and on budget.
But Mr Wild said the challenge lay solely in the advanced digital and signage aspects of the project.
He said the tunnel and construction had been completed largely on schedule, despite having to navigate existing Tube lines, skyscraper foundations and London's plethora of archeology – including the discovery of 3,000 bodies near Liverpool Street station, in the cemetery nicknamed Bedlam Burial Grounds.
"The civil engineering went very well. Basically what hasn't worked is dealing with the immense digital complexity," he told a press briefing.
The line's bespoke signaling had to interact with several existing systems, and it had to negotiate both surface and tunnel travel, with trains moving from one system to the other while traveling at high speed.
"Brain drain" to Australia
Mr Wild, who worked at Public Transport Victoria as project director and then CEO from 2012 to 2015, said the Melbourne project would likely face similar challenges.
Now that Crossrail was complete, he said, many of its experts would likely end up working on the Australian projects as they reached that same critical moment.
"A lot of my team are going to work in Melbourne and Sydney. There's a brain drain going on," he said.
He had hoped to keep the team together to start work on Crossrail 2, a new line linking the northeast and southwest of the capital, but this has yet to come off the drawing board.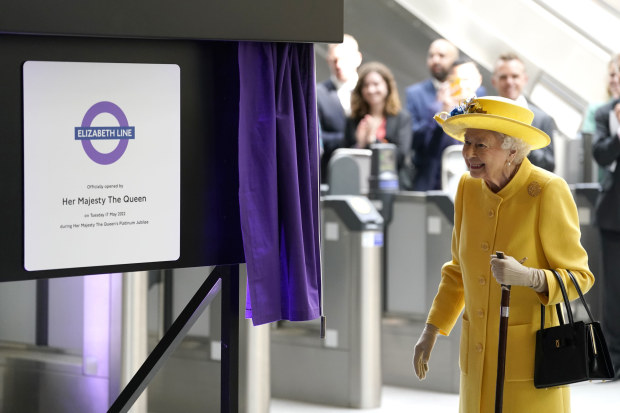 Prime Minister Boris Johnson's government is focusing its infrastructure efforts outside of London, with a so-called 'leveling up' scheme that focuses on deprived and underserved areas of northern England.
Voters in those areas defected en masse from Labor to Mr Johnson's Conservative party in the December 2019 election.
Alexander Jan – who chairs a local business lobby group in the central London district which hosts what will be the Elizabeth line's busiest station, Farringdon – said it was difficult to get new projects off the ground capital city.
He said governance of public transport was more centralized at the national level in England, whereas in the United States and Australia it was a state-level responsibility. In addition, network operator Transport for London was exceptionally dependent on fare revenue rather than government subsidies.
TfL's fare revenue has plummeted during the COVID-19 shutdowns, and the organization has had protracted talks with Mr Johnson's government over a bailout and long-term funding plan .
But all of that will be forgotten, at least briefly, as trainspotters line up Tuesday morning for their first ride on the sleek new trains. Even the ailing queen was tempted by a rare public appearance, to see the line named in her honor.