Logistics company to run female-only trucking program | News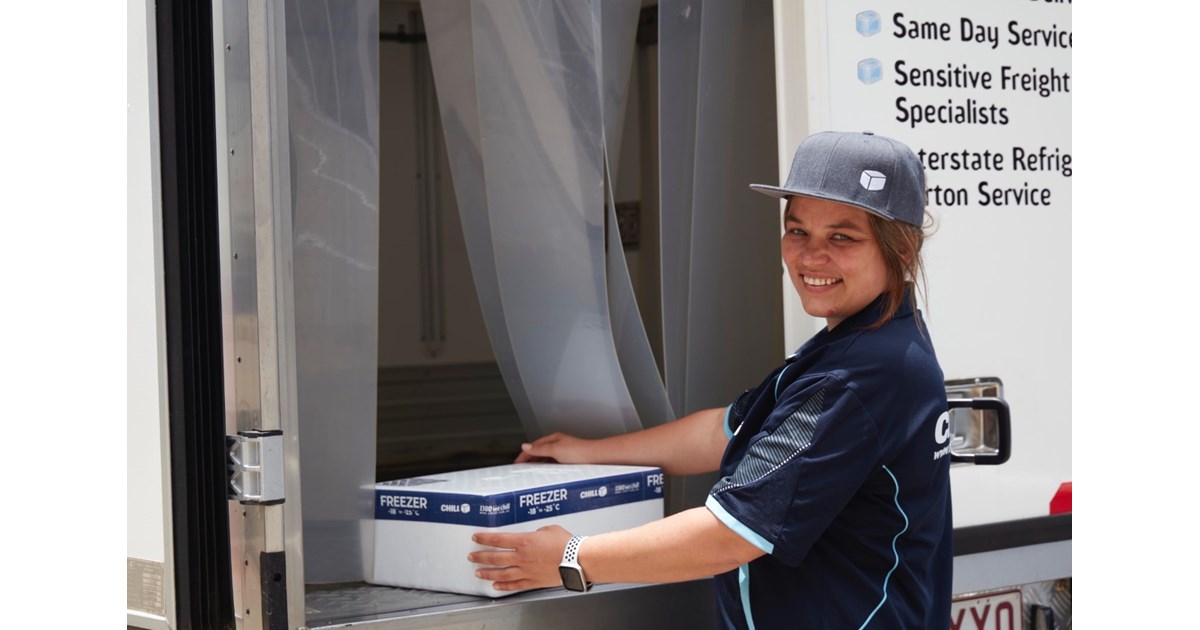 ---
NTC launches national Women in Transport initiative as NSW businesses prepare for women-only trucking training program
Senior Planner Chill Liesel Croukam
Refrigerated logistics company Chill has been given the green light to run a women-only training program for aspiring truckers – one of the first in NSW.
The company's headquarters, based in Sydney, benefited from an exemption to the NSW Anti-Discrimination Actallowing them to advertise and run a women-only trucking training and education program.
Chill filed the exemption request last year, in a bid to lead the charge for women in the transportation industry, particularly in light of growing staff shortages in the transportation and warehouse sectors. .
The move comes as the National Transport Commission (NTC) has welcomed a new nationwide initiative to showcase women in transport and tackle some of the negative perceptions of a career in this fast-growing industry.
The National Women in Transport Initiative also aims to improve gender balance in the transport sector.
The NTC is implementing a series of actions at the national level as part of this initiative to increase the number of women working in transport and create a more inclusive modern transport industry.
This includes bringing together a network of women leaders in the transport sector to showcase the work of women in transport in the public and private sectors.
Australia's transport workforce is aging and predominantly male.
Combined with historic levels of transport investment, more women are urgently needed to work in the industry across a wide range of skills and in leadership roles.
Currently, while women make up 50% of the labor pool, they make up only 27.4% of workers in the transport, post and warehousing sector according to ABS data.
This figure is reduced to around 20% for land transport alone.
Only 4.5% of transport CEOs are women and the pay gap of more than 16% is higher than the average gap of 14%.
In addition to the dedicated website and speakers bureau that profile women leaders launched this week (www.womenintransport.gov.au), over the next year the National Women in Transport Program will also publish transport workforce data and will host a series of events to connect industry leaders.
"Australia's infrastructure and transport ministers have asked officials to increase the participation of women in the transport sector," said Diane Brown, deputy secretary of the Department of Infrastructure and Transport.
"The National Women in Transport Initiative is designed to generate productivity and profitability gains that will come with a better gender balance in the transport sector.
"The increased participation of women in the transport sector will have a positive impact on business, industry and the whole economy."
"Australia is experiencing a boom in infrastructure and transport investment and needs people with the skills to deliver it," said Gillian Miles, CEO of the National Transport Commission.
"If we don't ensure that women are part of the transport industry and are comfortable in it, we have an economic problem on top of a social problem."
Infrastructure Australia CEO Romilly Madew AO says diverse and inclusive workplaces consistently report higher engagement, resilience, productivity and performance.
"By taking deliberate and meaningful action to meet the professional needs of women and other underrepresented groups in the transportation sector, we can unlock additional capacity to deliver the record-breaking infrastructure pipeline and support long-term prosperity. of Australia."
The launch was hosted by Roads Australia on the eve of International Women's Day last night.
The keynote address was delivered by Victorian Transport Infrastructure Minister Jacinta Allan, followed by a panel discussion featuring senior transport leaders sharing their views on how to overcome the barriers that prevent women to choose to work in transport.
Roads Australia CEO Michael Kilgariff says the organization champions a diverse, inclusive, sustainable and values-driven organization and industry.
"By working with our members to deliver industry programs that promote greater female participation, we are helping to ensure that our workforce becomes more representative of the community it serves."
Chill Factor
Chill co-director Lauren Wade is keen to tackle the under-representation of women in the transport industry.
"The days of the stereotypical male 'trucker' sitting behind the wheel of a big truck are over," says Wade.
"We have seen a significant change in the transportation and warehousing industries, especially in recent years, thanks to an aging workforce and a severe shortage of personnel.
"This comes at a time when e-commerce and home delivery demand are on the rise, so businesses need to start thinking about a succession plan, with career progression, more family-friendly listings and new equipment and procedures.
"Companies across the country are looking for good quality, professional truck drivers and warehouse staff, and women are key to filling these positions.
"Being able to run a trucking training program designed just for women means we can attract and retain them in employment and provide some momentum for women in the industry."
Chill lead planner Liesel Croukamp, ​​who started her career as a driver and returned to the road during COVID-19, thinks truck driving is a fantastic career for women.
"I love being on the road and spending time behind the wheel," says Croukamp.
"It gives me time to think and reflect and I meet so many interesting people along the way.
"It's a great career option for people who don't want to be confined to an office, are deadline and results oriented and want something to fit their lifestyle.
"As a woman, I love the idea of ​​changing the gender balance within the industry and empowering other women to sign up and try their luck."
Chill is now working with industry organizations to get the program up and running.
The company will also help with the cost of truck licenses for successful applicants.
"These programs have the potential to be rolled out statewide, providing a longevity blueprint for attracting and training women in the industry.
"We would like to see similar companies follow suit and apply for their own exemption.
"Industry-wide change would dramatically close the gender gap in the transport sector, while training drivers at a time when we really need them."
Lyndal Denny, CEO of Women in Trucking Australia, welcomes the announcement.
"We commend Chill for setting the standard, embracing change, and actively developing and implementing strategies to recruit and retain female heavy-duty drivers," Denny said.
"Their commitment to bolstering the pool of female talent in this traditionally male-dominated vocation gives aspiring female truck drivers hope that the tide is starting to turn."
Subscribe to our newsletter
Sign up to receive the ATN e-newsletter, digital magazine and other offers we choose to share with you directly to your inbox
You can also follow our updates by joining our LinkedIn group Where like us on facebook.

Trucks for rent | Forklifts for rent | Cranes for rent | Generators for rent | Transportable buildings for rent