Link Logistics sells 2.9 MSF industrial portfolios – Commercial Property Executive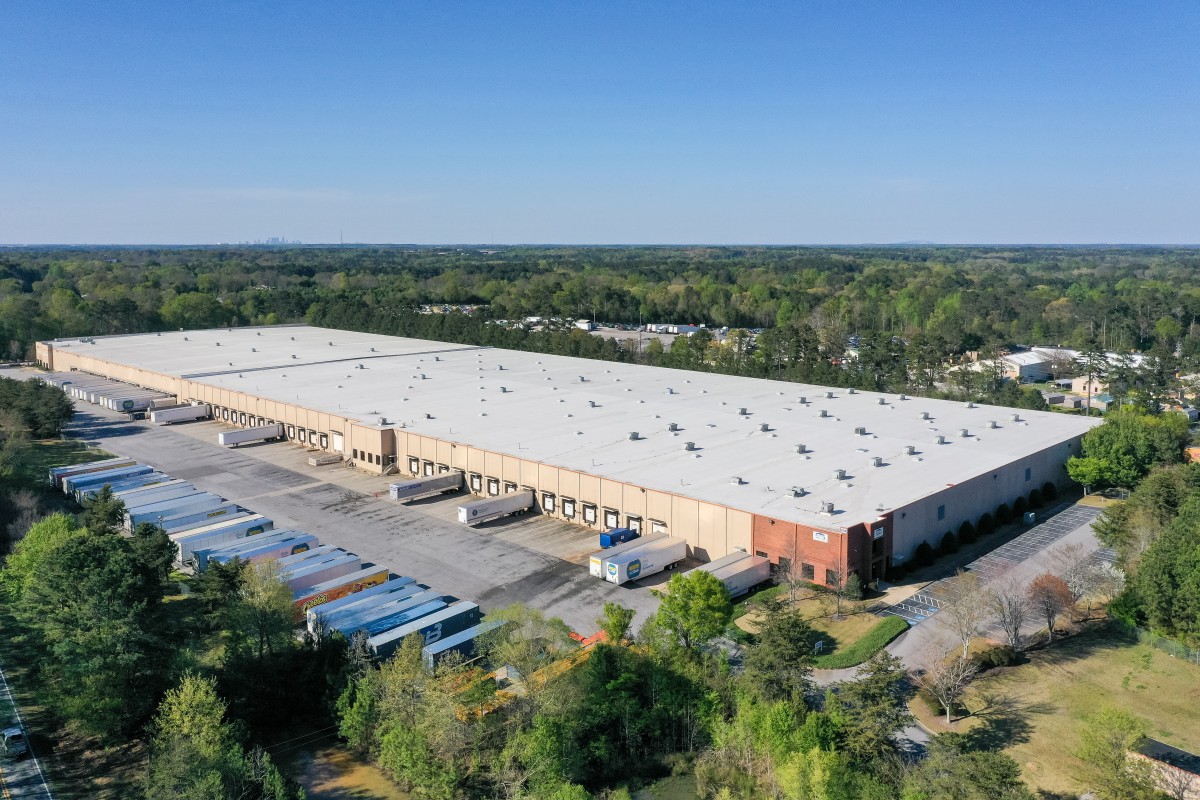 A joint venture between AEW Capital Management and Growth Capital Partners completed the purchase of the South Atlanta Core-Plus Bulk Portfolio, a four-building Class A distribution facility complex totaling nearly 2.9 million square feet.
Of them Cushman and Wakefield brokerage teams represented the buyers as well as the seller, listed by CommercialEdge as Link logistics.
Suburban Atlanta assets acquired by the joint venture include:
A two-building, 1.5 million square foot complex at 195 King Mill Road in the McDonough Submarket
An 867,140 square foot facility at 150 Greenwood Industrial Parkway in the McDonough Submarket
A 499,960 square foot building at 9250 Main St. in the Jonesboro Submarket
The assets in the portfolio were built in 2008, 2005 and 1994, respectively, and were acquired by Link Logistics in 2019 and 2017, according to information from CommercialEdge. Link had purchased the King Mill Road assets for $90.8 million and the building at 9250 Main St. for $19.8 million, according to the same source.
The two buildings at 195 King Mill Road house 32-foot headroom and 195-foot truck lots, in addition to rail-compatible loading doors. The development is LEED certified and tenants include Whirlpool and JB Hunt Transport Services.
The 150 Greenwood facility houses 125-180 foot truck lots, as well as mechanical loading doors and dock levelers. The building's main tenant is GFA, which leases 612,070 square feet. The complex at 9250 Main St. is leased to FritoLay and The Shippers Group, and includes 125-foot truck lots, in addition to 26-foot headroom, as listed on CommercialEdge.
All assets in the portfolio are located within 30 miles of Atlanta, and their locations adjacent to Interstate 75 along an industrial development corridor allow for rapid shipping and distribution to and from other cities. from the South East.
The Cushman & Wakefield team acting on behalf of Link Logistics was led by Vice President Stewart Calhoun, Senior Manager Casey Masters and Manager Ryan Bellows. Vice President Robert Rubano and Executive Managing Director Brian Share secured financing for the acquisition on behalf of the buyer.
Atlanta's Industrial Rise
Despite industry-wide construction and supply headwinds, Atlanta continues to see strong demand for industrial space, with vacancy rates nearing an all-time high and rents at an all-time high. high, according to third quarter 2022 report of JLL. The city has 45 million square feet in its pipeline, with 17 million square feet absorbed year-to-date.
Two recent industry titles in the city include The planning of Lincoln Property Co. of 800,000 square feet in industrial developments, in addition to Seefried Properties and Clarion Partners' Joint development of a two-phase distribution center totaling 1.4 million square feet.