Lawsuit: Companies defrauded victims struggling with student loan debt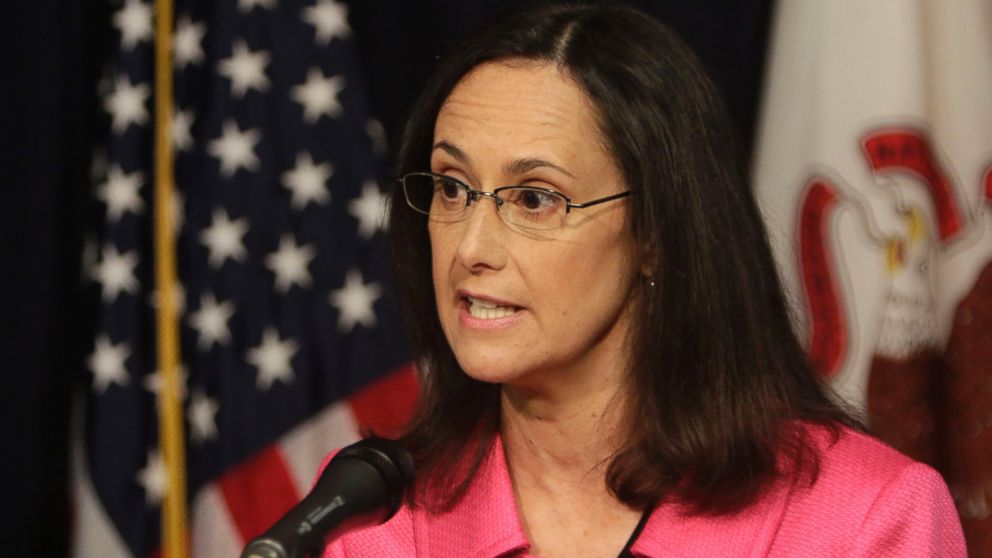 ?? – Two companies that had promised to help Americans struggling with student loan debt allegedly pocketed their money instead and did little or nothing to help them, in a scheme a state regulator warned is one nationwide emerging area of ​​fraud.
Illinois Attorney General Lisa Madigan filed lawsuits Monday against Chicago-based First American Tax Defense LLC and Frisco, Texas-based Broadsword Student Advantage LLC. The suits are the first of their kind aimed at an industry that has been scrutinized by federal and state agencies.
The lawsuits allege that the companies exploited people desperately trying to ease their student loan burdens. The companies have allegedly billed consumers illegal upfront fees of $ 1,200 or pinned monthly recurring fees, claiming they could reduce or eliminate their student loan debt or consolidate their loans. Company representatives could not be reached on Monday to comment.
First American praised its expertise in including consumers in what is known as an "Obama Forgiveness Program" and billed consumers for borrower assistance applications that were free through the US Department of Education, the lawsuit said. Some consumers said First American employees claimed to be affiliated with the Federal Department of Education and charged illegal upfront fees of $ 700 to $ 1,199, according to the lawsuit.
Do you have a consumer problem? The ABC News Fixer may be able to help. Click here to submit your problem online. Letters are processed for length and clarity.
U.S. student loan debt has reached a whopping $ 1.2 trillion, making it an area ripe for fraud, consumer advocates say. Many of the 40 million Americans who have student loans have poorly paying jobs and struggle to make their monthly loan payments.
In some cases, teachers, nurses, police officers, firefighters and other public service workers have been targeted. On Broadsword radio commercials, public sector workers were told that "your entire student loan is eligible – you heard that right". Other consumers, the ads said, could "potentially cut their payments in half" or receive other relief, the lawsuit said. Some consumers were steered into agreements that required $ 499.99 upfront and a recurring monthly fee of $ 49.99 – money that actually went to an affiliate financial planning firm rather than a debt relief organization, the lawsuit said .
WATCH ABC News' Chicago subsidiary WLS is knocking on the office door of the company in question
Alleged potential victims included Sharone Brown, a Chicago police officer who contacted Broadsword while she was struggling to pay off her mortgage and student loan debts. Brown said a Broadsword rep told her he could cut her payments to $ 49 a month, from about $ 450 – but she would have to pay about $ 600 in fees.
"He said, 'We can definitely help you, Mrs. Brown – that's what this program is about,'" Brown told ABC News. "He was so excited … he said, 'You don't know how happy I am that I can help you.'"
However, Brown, who has a masters degree in professional counseling, thought it was too good to be true, so she called the U.S. Department of Education. At that point, she learned that the federal program that the representative had presented would not be active until 2017, she said.
Brown said she has since negotiated her payments at about $ 308 a month and made them all on time.
As for the debt relief company, the policeman who works with young people at risk said, "I think it's a shame. … Sometimes people tend to exploit the most vulnerable. "
Both companies did a lot of advertising on the radio. Matthew, a New York consumer who didn't want his last name used because he was worried about his legal career, said he called First American after his father heard their radio commercial and thought the company could do with his Help US $ 200,000 in law debt.
He said the sales rep quickly charged his debit card with $ 987 against Matthew's will. After speaking to his accountant, Matthew decided not to continue the program, but it took weeks before he complained to get a refund.
"They hunt down people who are scared," he told ABC News. "People are just looking for whatever kind of help they can get."
The companies have filed numerous complaints with the Better Business Bureau; the consumer organization gives them an "F" rating.
The lawsuits filed in Illinois on Monday allege that the companies violated that state's Consumer Fraud and Fraudulent Business Practices Act, the Credit Services Act, and the Consumer Protection Act with Debt Settlement.
Consumer advocates who have battled fraudulent "mortgage bailouts" in recent years – whose losses are said to amount to at least $ 83 million – fear that student loan debt-breaking is the next area ripe for consumer fraud.
In a 2013 report, the National Consumer Law Center warned that debt regulators were making exaggerated promises about how much they could help borrowers and that "such practices seriously exacerbate the pain of vulnerable consumers seeking solutions to difficult student debt problems." .
Consumers struggling with student loan debt should never pay upfront for help. Consumers can contact the Consumer Financial Protection Bureau or the National Consumer Law Center for information on legitimate sources of free assistance. Consumers can also contact the Department of Education Student Loans Ombudsman at (877) 557-2575 or www.ombudsman.ed.gov or the Consumer Financial Protection Bureau if they have problems with a student loan administrator or debt collector.
In credit consolidation, borrowers need to carefully consider whether this is the best choice for them. Consolidation can extend the life of the loan and negate the benefits associated with the original loans, resulting in the borrower paying more in the long run.
If you choose to consolidate, you can apply for it at no cost from the US Department of Education; More information can be found at https://studentloans.gov.