Hospitality Ireland presents an overview of the Island of Ireland Transport News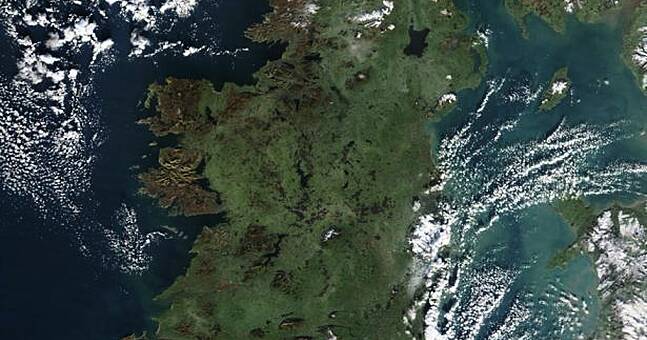 Hospitality Ireland presents an overview of transport news on the island of Ireland.
Application submitted for the Translink development program in Belfast
As reported by Irish news, Northern Ireland's public transport company Translink has officially submitted a planning application for a £ 400million development project at Weavers Cross in Belfast.
The project, which would include a new £ 175million Belfast transport hub, would feature the redevelopment of around 30 acres between Europa Bus Station and the West Link into a mix of office, residential, hospitality , retail and leisure.
The planning proposal would also include "Saltwater Square," which Translink would describe as a central gathering place for events, recreation and connections.
Translink reportedly launched a global procurement process in June to find a private sector investment partner for the speculative end of the program.
Group CEO Chris Conway reportedly said, "We have sought to present proposals that set a direction for inclusive regeneration, to be delivered by a designated developer partner.
"We are delighted that there has been overwhelmingly positive feedback from the local community, businesses, passengers and the general public on the opportunity that Weavers Cross has to offer."
Conway reportedly added: 'By using Belfast Transport Hub as a catalyst for transport regeneration, Weavers Cross is not only an opportunity to create new employment spaces and modern housing in the city, but will generate jobs. long term and social value.
"As an extremely important NI Executive flagship project, it will help improve the city in line with the ambitions of the Belfast Agenda, helping to ensure its long-term success for the benefit of all. "
ROI of buses and trains affected by increased absences linked to COVID-19
As reported by The Irish Independent, fears of a Christmas chaos in frontline services grew after buses and trains were hit by an increase in absences linked to COVID-19.
Luas, train and bus services were reportedly disrupted yesterday (Monday, December 20) due to low staffing levels caused by the virus.
The disruption allegedly came after a letter to the Health Service Executive (HSE) warned staff were suffering from "burnout" and had been asked to forgo annual leave.
In a customer review, Transport for Ireland reportedly said some public transport services were not performing as expected due to a "high level of staff absences linked to COVID".
Iarnród Éireann has reportedly said that the M3 Parkway to Docklands service will only operate between M3 Parkway and Clonsilla.
Customers were reportedly advised to switch to Maynooth-Dublin services in Clonsilla.
"This is due to the availability of staff, resulting from current levels of COVID-19 and compliance with close contact with public health," he reportedly tweeted.
A spokesperson for the National Transport Authority reportedly said some operators have experienced localized increases in absence levels "leading to the cancellation of a limited number of short-term services."
The spokesperson reportedly said that 2% of absences are related to COVID-19 and that at present there is no immediate cause for concern for most departments.
As Omicron spread, representative bodies and frontline worker unions reportedly raised concerns about the impact of the new variant on staffing levels.
A letter from the Health Sector Union Staff Panel to HSE reportedly warned that a significant number of members had indicated that their leave should be postponed.
He is said to have called for higher-quality respirator masks to be used as standard and for Hepa filtration systems to be installed in every patient or worker area as the variant becomes more prevalent.
"It behooves me to point out to HSE that their staff, our members, are exhausted and suffering from burnout," President Tony Fitzpatrick's letter reportedly said. "This workforce that has been totally committed to their employer over the past 18 months. It seems the HSE has no consideration or respect for the health service staff who are already on their knees."
Fitzpatrick would have said The Irish Independent that it is inevitable that there will be more cases among health workers, although they have a less restrictive system of close contact.
"There are fears that Omicron is more transmissible and that there is potentially more staff. The services are under massive pressure," he reportedly said.
A spokesperson for the Garda Representatives Association reportedly said the available number of frontline guards was dwindling across the country.
He reportedly said the new rules in November meant the percentage of gardaí who can take annual leave at a time has been reduced to deal with any potential new COVID-19 measures.
"We are told of shortages throughout the organization, but particularly in the regular front-line units which immediately respond to calls from the public," he reportedly said. "Less gardaí means a reduction in the service that can be provided and can pose a danger to both our members and the communities they serve."
A senior Garda source reportedly said the membership had not dropped dramatically due to infection rates, but there are fears that would change if Omicron becomes dominant.
The number of claimants for improved sickness benefits is said to have more than doubled, from just over 2,000 in August to over 4,500 this month.
© 2021 Hospitality Ireland – your source for the latest industry news. Article by Dave Simpson. Click on subscribe to subscribe to the Hospitality Ireland printed edition.