Fighting rising rates – how rising fines are affecting the industry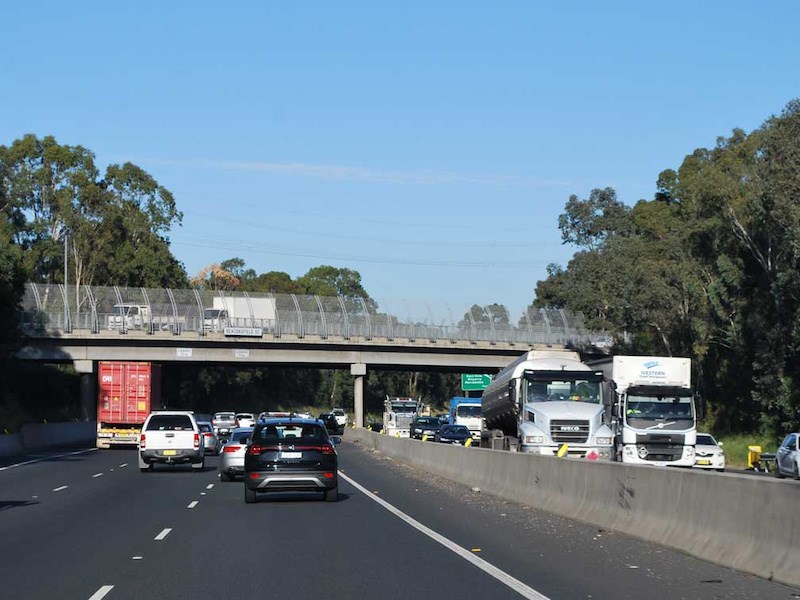 ---
Operators continue to suffer financially after penalty rates and fines increased from July 1. The effect this will have on the industry will be widespread.
Ever since COVID-19 first hit the transportation industry, Allan Thornley hasn't been sure whether he's making money or losing it.
The managing director of operator Shaw's Darwin Transport has faced many unforeseen obstacles in recent years. While pandemic-related restrictions have ceased to hamper his business's ability to operate, new cost factors are replacing it and compounding the pain.
"It's a non-stop challenge," Thornley told ATN. "You don't know if you're ahead or not. You think you're covering a cost increase, but someone belts you out again.
"Every month I have to ask if we've made any money or not – we continue to face rising prices and we don't know if we're doing well as a business."
Thornley says fuel prices caused the most recent rate hike as the cost of diesel rocketed earlier this year. There is still no solution in sight for this problem as the international fuel supply dwindles and the Australian diesel price rises above $2 a liter while the Federal Government has yet to announce what will happen then with the fuel tax credit.
But now there is a more local cost factor that is bundled on Thornley and Shaw's Darwin Transport invoices from early July.
The National Heavy Vehicle Regulator (NHVR), which acts as the primary transportation regulator for the federal government, last week announced an increase in its rates for the coming year. This includes additional sums added to the Heavy Vehicle National Act (HVNL) fine rates as well as an inflated price for truck drivers looking to purchase an accredited logbook or undertake development sessions.
Under the new tariffs, the entry permit fee increased by $2 and the National Driver Work Diary increased by $1. But the worst for operators came when penalty rates for fines also rose, with the NHVR saying inflation was in line with the consumer price index (CPI).
Thornley remembers when he discovered the latest blow to his company's wallet.
"It should have been about a month ago now," Thornley says. "Fines and penalties have a role to play as everyone needs to be compliant, but the magnitude of the increases seen here is disappointing, especially when it comes to administrative-type logbook errors.
"If anyone is out of place, that's fair enough, but for minor administrative errors or for a misspelling of a name that is trivial, drivers should be given a warning. If it's of an inadvertent mistake, adding $200 to $300 to the fine is crippling."
Thornley quickly informed his shrinking driver staff of the new fare increases so they were aware of the risks if they made mistakes on the road. He says many drivers told him it was not worth driving in the industry when they could get a job in town without a fine where they were closer to their families.
The managing director of Shaw's Darwin Transport says this approach sums up the current dilemma facing the truck driving industry, as a shortage of skilled workers is preventing many operators from growing.
---
RELATED ARTICLE: Inside the NSW Toll Road Problem
---
Thornley says the ability to retain and recruit drivers is only diminishing as more fines and costs enter the equation for businesses.
"People don't want to do it anymore because there's too much risk and heartbreak involved in riding," he says. "We have a constant shortage of drivers and we try to recruit and pay money with good conditions, but we don't have enough drivers to do the job, so service standards are in trouble and we don't can't grow the business."
Thornley says he has the jobs and the ability to expand and start making bigger profits, but the lack of workers has stunted his ability to succeed. Currently, none of its drivers have quit the truck driving industry due to rising fines, but Thornley fears that might happen.
"Good long-term traders are now saying it's getting too hard," says Thornley. "Small mistakes cost hundreds of dollars and that's equal to a week's pay.
"There are jobs everywhere so people don't have to drive trucks. If you have a compliance officer who screens everything to generate revenue, then we're in trouble. It's more about revenue What results."
The operator points to the HVNL overhaul, which is still ongoing, as a problem with the lack of reform in the industry. With the price of AdBlue skyrocketing alongside fuel, costs will only continue to rise for Thornley. He says better career paths are needed to attract young drivers to the industry.
"There's no real training or apprenticeship program, although that's talked about," says Thornley. "You can't build a career path for people when they get fined for trivial things and it forces them to leave."
Unnecessary price hike
But operators are not the only ones to speak out against the latest price increases. Warren Clark is the CEO of the National Road Transport Association (NatRoad) and says the fee hikes are ridiculous.
"There couldn't have been a worse time to do this," Clark told ATN. "Raising operator fines, which are already so prescriptive and punitive, by an additional 3.5% shows they have no feelings or sympathy."
Clark says this is an annual exercise by government agencies to raise revenue. While this was expected, Clark says that doesn't limit the disappointment the industry feels with the decision.
NatRoad's CEO has heard from countless operators that drivers continue to look to get out of the driving business.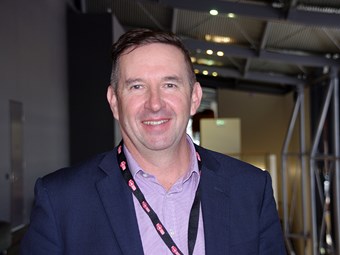 Warren Clark, CEO of NatRoad
"Drivers go to their owners and say they're looking for other jobs because they've had enough," Clark says. "We have a hard time getting people into the industry and keeping them there.
"We have great members with long-term drivers who have been in business for over 30 years and can't take it anymore – it drives people out of the industry.
Like Thornley, Clark says he has no problem with fines for drivers who do the wrong thing. However, it is with the penalties for administrative error that the CEO of NatRoad disputes. Clark joined the chorus in calling for a warning or strike system to be put in place to prevent drivers from being fined $600 for logbook errors.
Clark says he's had enough of the bureaucratic red tape the government is putting in place to regulate the transportation industry. While those escalating fines still hang over drivers' heads each time they take to the highways, Clark says the shortage of skilled workers in the industry will only get worse.
To remedy this, the CEO of NatRoad wants to see governments act to modify the laws and speed up the revision of the HVNL.
"Legislation needs to be changed by our politicians and in our departments," Clark says. "Recently we haven't seen any departments that are willing to change anything. We have a new department responsible for infrastructure, so we'll be looking at them to have strong directions for change, because we don't want to that the fines increase every year."
For operators like Thornley, there has to be change. Otherwise, he says drivers will continue to leave en masse as they feel unsupported after taking on heavy loads during the COVID-19 pandemic.
"They need to address the persistent belts of truck drivers after what they've been through with COVID," says Thornley. "They got through the cross-border requirements without much complaint for two years and now they're getting away with it and the fines have gone up.
"It's a poor reward for effort. The consistent disrespect of drivers by regulators is shocking."
Subscribe to our newsletter
Sign up to receive the ATN e-newsletter, digital magazine and other offers we choose to share with you directly to your inbox
You can also follow our updates by joining our LinkedIn group Where like us on facebook.

Trucks for rent | Forklifts for rent | Cranes for rent | Generators for rent | Transportable buildings for rent