EDITO: The Minister of Transport is feeling blue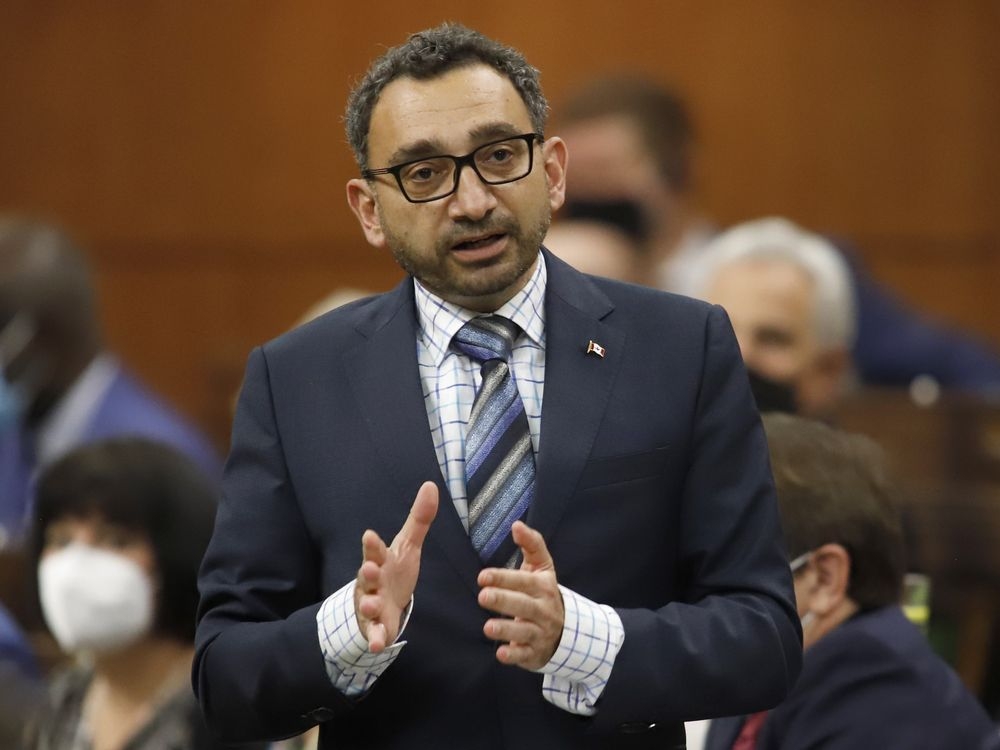 Content of the article
Whenever Transport Minister Omar Alghabra talks about who is responsible for the continuing problems at Canadian airports, he reminds us of John Belushi's character, "Joliet" Jake Blues, in the 1980 hit comedy The Blues Brothers.
Content of the article
Growing more panicky as an armed "mystery woman" played by Carrie Fisher angrily confronts him in a damp underpass about why he threw her on the altar, he becomes more and more frantic:
"You know I love you, baby!" he says.
"I won't leave you! It wasn't my fault! … Honestly, I ran out of gas, I had a puncture! I didn't have enough money to pay for the taxi! My tuxedo hasn't come back from the laundry! An old friend came from out of town! Someone stole my car! There was an earthquake, a terrible flood! grasshoppers! It wasn't my fault, I swear to God!
It ends well, at least for Jake.
She ends up buying his unlikely apology, drops the gun, Jake picks her up for a kiss, then drops her to the ground as he and his brother, Elwood Blues, played by Dan Aykroyd, escape.
Content of the article
When Alghabra was first asked about massive airport delays in May, he said non-practicing air travelers were responsible.
"Removing laptops, removing fluids – all add 10 seconds here, 15 seconds there," Alghabra told reporters.
He added staffing issues at the Canadian Air Transport Security Authority (CATSA), a federal Crown corporation responsible for security screening passengers, baggage and airport employees. contributed to the delays, although he said that was not the main reason, as CATSA's workforce was at 90% of pre-pandemic levels while travel volume was below 70 %.
But as The Canadian Press reported at the time:
"The head of the Canadian Airports Council disagrees, calling on staff to level hurdle #1."
Testifying before the Commons Transport Committee three months later on Friday, Alghabra blamed COVID-19 for the delays and defended the government's ArriveCan app as helping to reduce wait times.
Last month, due to a glitch, he asked 10,200 travelers to self-quarantine for 10 days when they didn't have to.
Alghabra is certainly not solely responsible for the persistent problems at our airports.
But every time he talks about it, he reminds us of Joliet Jake Blues.