Ateco eyes ASX as luxury demand soars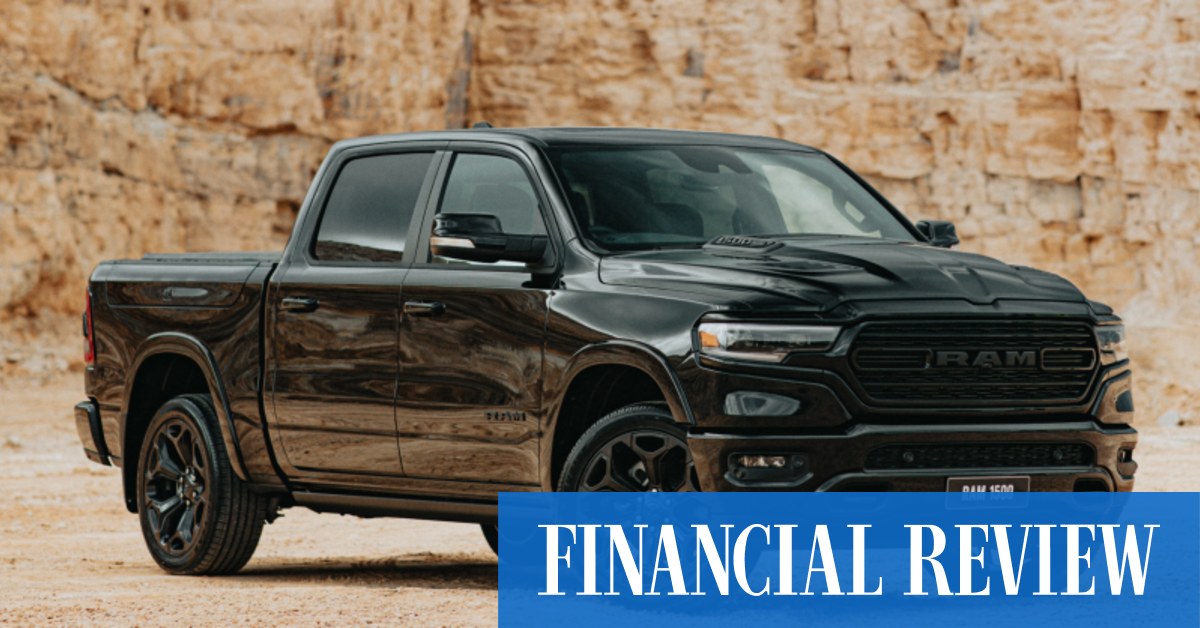 The company's RAM truck sales in 2021 jumped 33% from a year earlier, when it sold about 3,000.
Consider expansion
Ateco set up a specialist unit in 2015 to redesign the vehicles for Australian conditions after they were built in Detroit. The Clayton plant in Melbourne revamps around 30 vehicles a day.
Mr Crichton, 76, is considering further expansion for Ateco and one of the possible options is a listing on the ASX.
"We are clearly looking at expansion," he said. "There are several ways to finance it. An IPO is one of them," he said.
Mr Crichton is a former racing driver and in the late 1980s competed in Bathurst at a time when top drivers included Peter Brock. He also participated in overseas touring car events.
The group imported around 26,000 vehicles across its range last year, but backlogs and supply chain disruptions prevented it from filling the 33,000 orders it had, Mr Zagorski said.
Industry players have reported widespread delays where customers have to order a new vehicle and then wait between six and 12 months for it to arrive due to semiconductor shortages and disruptions at auto factories.
Mr. Zagorski said there was a bit more optimism on the horizon when it came to supply chains.
"We're starting to see things improve a bit," he said.
"We hope that by the second half of the year things will be much better," he said.
Mr Zagorski said the surge in demand for new cars and used vehicles during the pandemic showed no signs of stopping, with the same underlying themes continuing to accelerate.
People are reluctant to take public transport, they feel safer in their own vehicle and many more people take vacations by car rather than by plane. He said the group was not worried about a short-term decline in the broader economy due to the impacts of the omicron wave of COVID-19.
"There are no worries for us," he said.
"None of those dynamics go the other way."
Mr. Zagorski said there were also thousands of backorders filed for LDV vehicles. Ateco expects another record year for RAM sales. It was originally intended for "cash-in transactions", but found wide support among different buyers across a wide spectrum. That's in a market where the two best-selling vehicles in Australia are the Toyota Hi-Lux ute and the Ford Ranger ute, according to monthly industry data.
The group plans to bring an even more expensive model known as TRX, with a 6.2-liter engine. This model will likely sell for $200,000.
Mr. Crichton is a huge fan, saying, "It's a super hot truck."
Mr Crichton said Ateco was monitoring developments in the electric vehicle market and said each of the main brands in the stable had a number of electric models to come.
But he said electric vehicles still only made up a small fraction of the total number of vehicles sold in Australia, partly because charging infrastructure hasn't been built to the point of solving "the anxiety of autonomy".
"The infrastructure in Australia is not up to par," Mr Crichton said.