Assam government decides to replace diesel buses with electric and CNG buses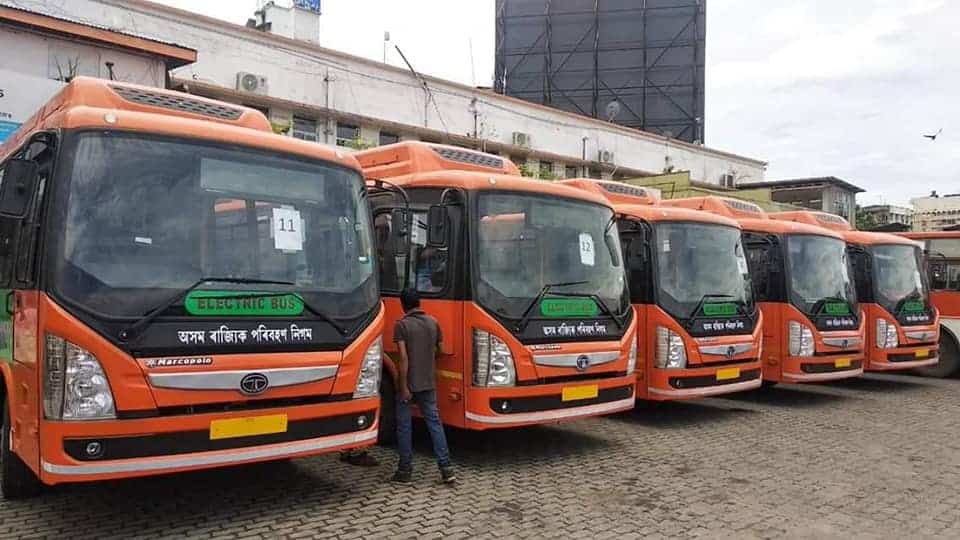 Guwahati: The Assam government is considering converting Guwahati to a carbon neutral city. The government is preparing to introduce electric and CNG buses to replace diesel-powered ones.
Assam Chief Minister Himanta Biswa Sarma said the state government has decided to replace diesel-powered city buses in Guwahati with electric buses and CNG (compressed natural gas).
"We have decided to replace Guwahati's urban transport buses with electric buses within a year. Our firm has planned to obtain a total of 200 electric buses and 100 CNG buses.
"The Assam State Transport Corporation (ASTC) will not run diesel and gasoline buses in Guwahati City. Rather, Guwahati will run on electric buses and become emission free, "Chief Minister Himanta Biswa Sarma said.
He also said: "We started with ASTC because ASTC owns most of the vehicles. There will soon be a plan for additional private buses. We took advantage of this regulation to help reduce carbon emissions. This action is a measure in the direction of obtaining Assam without carbon emission. "
"Our firm has decided to present Rs 10,000 each to drivers and bus drivers as financial aid.