Andhra Pradesh: Two brothers killed in separate crashes in four hours | Vijayawada News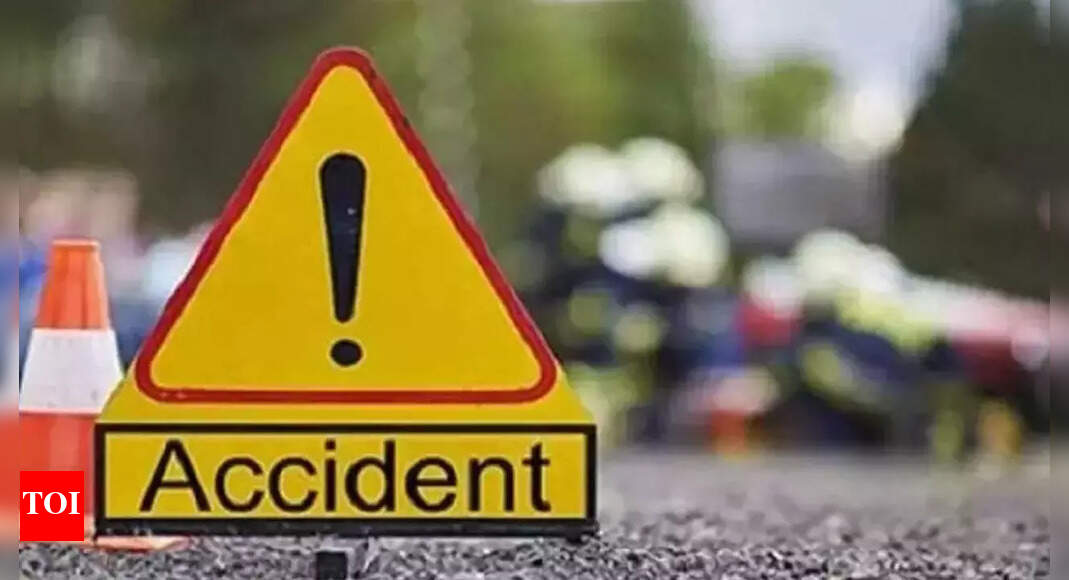 VIJAYAWADA: Tragedy struck a farming family in Krishna district, Andhra Pradesh on Saturday, as two brothers were killed in separate traffic accidents within four hours.
Police officials said a farmer was hit by a truck in the early hours of Saturday while riding a two-wheeler. Hours later, her brother, who was traveling to hospital on a two-wheeler after hearing about the crash, was also hit by a high-speed car.
The two accidents took place on the national road 30.
According to Tiruvuru police, Telluru Babu, from Gollamanda village of A Konduru mndal in Krishna district, had an accident at Gopalapuram of Konduru mandal, while riding a two-wheeler at around 4.30am. A truck heading for Vijayawada crashed into Babu's two-wheeler, killing him instantly.
Call for speedbreakers on the NH-30 section
Residents said foggy conditions reduced visibility in the area and could be the cause of the crash.
The police transferred his body to the government hospital in Tiruvuru and informed Telluru Rama Rao, Babu's brother. Rama Rao worked as a driver in the national road transport company.
He panicked after learning of his brother's death and left on a motorcycle for the Tiruvuru government hospital. A fast car crashed into the two-wheeler in the village of Gellakunta.
Rama Rao was seriously injured and residents transferred him to Tiruvuru hospital where he died while receiving treatment a few hours later.
Gloom descended on the government hospital in Truvuru with screams of family members after seeing the bodies of the brothers side by side in the morgue.
Meanwhile, residents of Gopalapuram demanded that NHAI authorities put speed limiters in place on the NH-30 stretch of the village to control the speed of heavy vehicles.